Democracy at Risk: How Voters in the 2014 Elections in India were Manipulated by Biased Search Rankings
See on Scoop.it – It Comes Undone-Think About It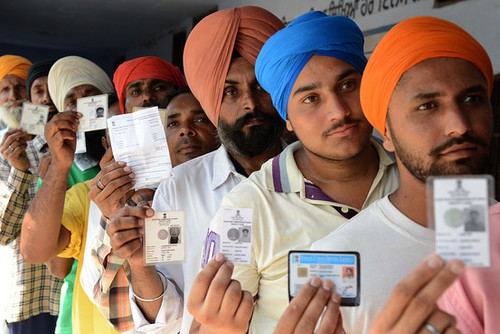 Below are data collected between April 2nd and May 12th, 2014, in an experiment conducted by a nonprofit, nonpartisan research institute in Vista, California, USA (see http://AIBRT.org). In the experiment, researchers deliberately manipulated the voting preferences of undecided voters in the national Lok Sabha election in India, the largest democratic election in history, with over 800 million eligible voters.
They did this by randomly assigning undecided voters who had not yet voted (recruited through print advertisements, online advertisements, and online subject pools) to one of three groups in which search rankings favoured either Mr Gandhi, Mr Kejriwal, or Mr Modi. About 2,000 eligible voters from 26 of India's 28 states (age range 18 to 70, mean age 29.5) participated in the study – not enough to affect the election's outcome. People's preferences were also pushed equally toward all three candidates, so there was no overall bias in the study.
(…)
Eli Levine's insight:
We don't really live in democracies, per se, but simply in oligarchies that may or may not be more or less accountable to the general will of the people.  This goes from dictatorial Russia to liberty "loving" America.
Yes, voting patterns can easily be manipulated towards negative ends.  That's not going to change within our species, nor is it likely to alter courses of action that politicians take to get elected to positions of power, consequence and authority.
This being said, a government's members cannot hide when they're doing a poorly intended and poorly executed job of governing.  It leaks out and, when there isn't change brought about through democratic (little "d") methods, the population is more likely to turn to violence to get what they need and want.  This is the repeated case thoroughout history, feel free to dbouble check.  Therefore, it is in the government members' interests to either abide by the laws and natural social sentiments o the general public and to forget or eliminate all private entities which may be medling or interfering with thaose democratic processes.  In the long run, it doesn't pay to be a parasitic politician (which means it doesn't pay in the short run as well).  The idea for them is to meld with the public and to learn about them and be actually working for their behalf (which means knowing when to step back and let the "noise" take over, so that you actually get more of the behavior and results that you want, rather then stymying development, growth and well being.)
Society, the economy and the environment are  all highly complex systems which we're just beginning to understand and work with.  Better to be humble relative to the other, listen for what's happening amongst all aspects of it and go for your (limited) goals as hard as you can for your own sake as an administrator or as a lowly Federal, State or local emplyee.
Think about it.
See on aibrt.org