Nigeria troops 'fire at commander'
See on Scoop.it – It Comes Undone-Think About It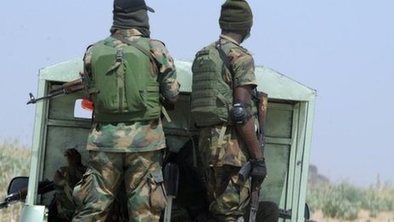 Soldiers open fire on their commander in the north-eastern Nigeria, witnesses say, as anger grows over failure to tackle Islamist insurgency.
Eli Levine's insight:
What the Hell is going on in the Nigerian Army?
Who do they hire for commanders?  How does their system of promotion actually work?
Seriously, this is going to rock the legitimacy of the State deeper than anything Boko Haram could have done.  A government who can't even protect its own citizens from violent extremists in its home territory who target civilians is not much of a government at all.
Should we invest in Nigeria?
I'm not sure.
Think about it.
See on www.bbc.com