Nonlinear Complexity Analysis of Brain fMRI Signals in Schizophrenia
See on Scoop.it – It Comes Undone-Think About It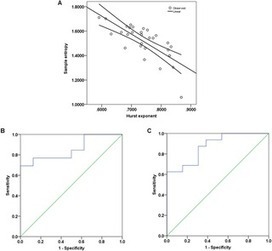 PLOS ONE: an inclusive, peer-reviewed, open-access resource from the PUBLIC LIBRARY OF SCIENCE. Reports of well-performed scientific studies from all disciplines freely available to the whole world.
Eli Levine's insight:
It seems we are, slowly and surely, working out ways to identify actual mental health conditions based on neurological science and not opinion-based subjectivity or artificial tests.
This is probably could be one of the bigger medical breakthroughs of human history; to KNOW how the brain works and how it relates to our behavior, attitude, perceptions, beliefs and conceptions about ourselves and the universe around us.
This is where research money should go, in my own humble opinion, both for the sake of studying mental health issues, as well as to understand how we make higher level decisions (for example, with regards to how we make policy decisions or execute actions), such that we're able to improve upon our abilities to perceive and work with the world that is around us.
Imagine being liberated from our biological constraints, such that we're able to embrace a more empathetic, understanding, comprehensive and accurate understanding about ourselves and our world.  Without this mind towards reality, we are sure to be killed or get killed by our own actions, thoughts, beliefs and hallucinations.  An ideologue is just as potentially a danger to themselves and a danger to others as an untreated person with schizophrenia.
Such is how it is.  Doesn't really matter what you think or how you feel about it.  Test it if you'd like cause, I'm already willing to bet 85-90% of what I've got that I'm right on this front.
Have fun kids!
Think about it.
Have fun.
See on www.plosone.org