IBM discovers new class of ultra-tough, self-healing, recyclable plastics that could redefine almost every industry | ExtremeTech
See on Scoop.it – It Comes Undone-Think About It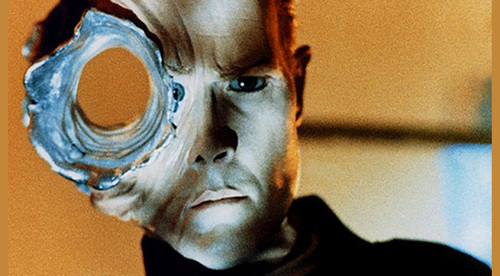 Stop the press! IBM Research announced this morning that it has discovered a whole new class of… plastics. This might not sound quite as sexy as, say, MIT discovering a whole new state of matter — but wait until you hear what these new plastics can do. This new class of plastics — or more accurately, polymers — are stronger than bone, have the ability to self-heal, are light-weight, and are 100% recyclable. The number of potential uses, spanning industries as disparate as aerospace and semiconductors, is dizzying. A new class of polymers hasn't been discovered in over 20 years — and, in a rather novel twist, they weren't discovered by chemists: they were discovered by IBM's supercomputers.
Eli Levine's insight:
And thus, a computer takes over the design role of engineers and chemists, to produce something that neither of them would have thought feasible.
And then we will make lethal military and policing machines out of this self healing, solvent resistant and stronger than bone material because, you know, we're "smart" like that.
Show me that we can think in terms of long term consequences and possibilities, and I will ease up off of this species.
Until that time, ya'll can just get used to being called silly by me.
Enjoy.
Think about it.
See on www.extremetech.com