The intimacy of crowds: crowds aren't really crazed – they are made of highly co-operative individuals driven to shared interests and goals
See on Scoop.it – It Comes Undone-Think About It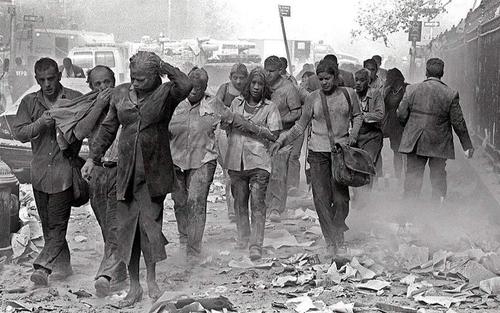 Crowds aren't really crazed – they are made of highly co-operative individuals driven to shared interests and goals
Eli Levine's insight:
Interesting.
We're still only a sub-rational species, in my view of it.  Yet perhaps our emotional side can be more together than I had previously thought.
The non-confrontational policing tactics makes perfect sense, for example, since people get angry when police get angry.  I'm shocked that places like NYPD has not taken these laws to heart, or that we haven't decided at top levels to effectively integrate minorities into American society rather than reject them.
The story of human rationality seems to be more complicated than I had thought.  Yet we are still far from perfect for the sake of being able to survive and operate effectively in the long term of evolution, as evidenced by our inability to even accept and work with the fact that the climate is changing against our favor and that we need to slow it down and prepare to adapt to it (as one example).
Think about it.
See on aeon.co