Alina Polyakova | The Coming Rise of the Ukrainian Far-Right | Foreign Affairs | Foreign Affairs
See on Scoop.it – It Comes Undone-Think About It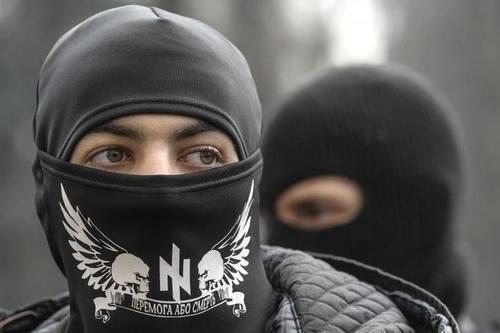 There has always been a kernel of truth in the accusations that pro-Russian partisans have raised about the revolution that deposed former Ukrainian president Viktor Yanukovych earlier this year.
Eli Levine's insight:
Yep.
If I were in charge of Ukraine, I'd have been maneuvering to crush the ultra-nationalists from the beginning, with a coalition of Russian and Ukrainian moderates to back me up.
Sadly, the current leadership seems likely to be caught flatfooted, with neither his liberal-democratic allies nor the fascists nor the Russians to back him up.  He alienated the Russians by not striking a unity government and a unity tone with them and now, he's being criticized by the liberal democrats for being too corrupt.
And what has the US and EU done to advise him about these situations?  Apparently, not much.
And you wonder how it is that Vladimir Putin's "propaganda" actually worked while Ukraine's narrative is being dismissed.  Could it be that the kernel of truth is more powerful than no truth at all?
Think about it.
See on www.foreignaffairs.com