An ecology for systemic change. How to foster and empower disruptiv…
See on Scoop.it – It Comes Undone-Think About It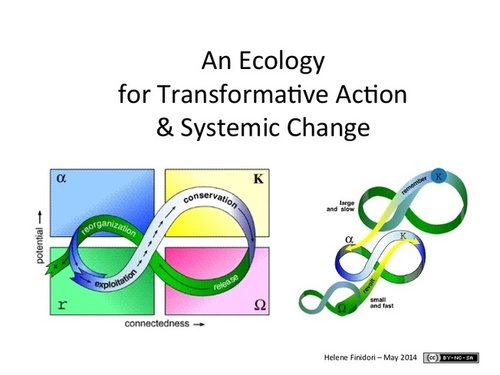 Looking at how to embed into the system the code for its renewal. Fostering factors of opportunity and renewal as commons. A draft presentation, work in prog…
Eli Levine's insight:
An interesting article on how to bring about effective change.  I've always said, it's about changing the logic and perspective of people first.  This then influences culture, action, function and operation, which can then lead to appropriate personnel changes (if necessary) followed by changes in the architecture of the system stemming FROM the cultural and psychological changes.
Trouble is, I'm not sure how I can do this from where I am or with how I am at present.  I need greater access to the right people who are already in the system and I need to have enough bona fides and gravitas to be listened to seriously.
We'll see if I'll be able to complete my mission.
Think about it.
http://www.youtube.com/watch?v=uloWscIshNs
See on www.slideshare.net