The Producer Oriented Economy
See on Scoop.it – It Comes Undone-Think About It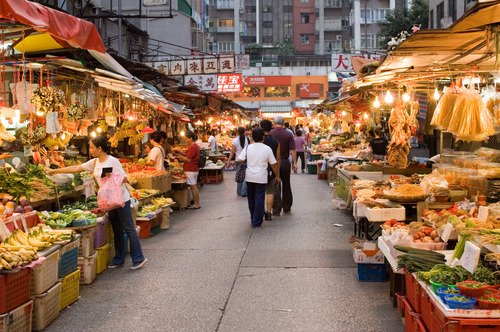 "Consumption is the sole end and purpose of all production; and the interest of the producer ought to be attended to, only so far as it may be necessary for promoting that of the consumer.
The maxim is so perfectly self-evident, that it would be absurd to attempt to prove it.  But in the mercantile system, the interest of the consumer is almost constantly sacrificed  to that of the producer; and it seems to consider production and not consumption, as the ultimate end and object of all industry and commerce." -Adam Smith.
Thus as it was then, so too is it now.  We are all forced into a race to the bottom for wages, regardless of how productive our work may be to the economy and, thus, we're all left in a subsistencely consumptive state in our society.  We don't produce here, only consume.  That is the weakness of the American economy, the American society and the global society in which we live.  It's all for the companies, not for the workers or the people.  That is how Marx predicted that Capitalism would end.  And, here we are, with the leadership of our societies at a tenuous crossroads with the rest of the society, having to choose between productive forces and their profits, or consumptive forces and their well being.
Eli Levine's insight:
It's incredible to think that all those centuries ago, we would be in the same political and economic problem that the old manufacturers had caused.  We're beholden to the profit of the companies in such a way that our economic and environmental well being is destroyed for the sake of those excessively high profits.  Wages are racing to the bottom and workers aren't able to subsist in the wealthiest nation in the world.
Capitalism: a social death sentence.
Think about it.