Market Demands
See on Scoop.it – It Comes Undone-Think About It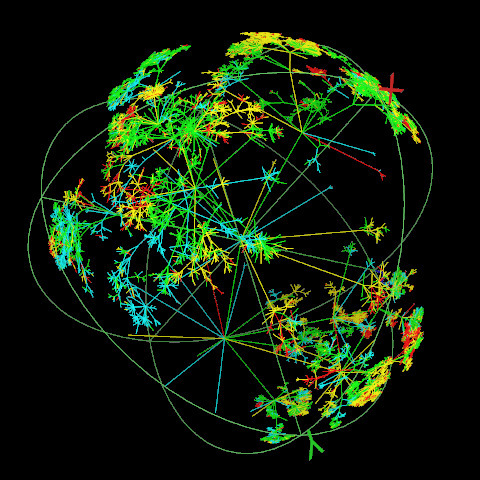 When the market demands something, the market will tend to get it, even with law enforcement attempting to force it to be otherwise.
This is how the illegal drug trade has still managed to flourish in spite of a coordinated international effort to eliminate it.  The market is there and there are people who are willing to risk life, limb and personal freedom to make money in the trade.  Labor+demand+resources=market system.
The same could be said about research.  As much as we may want to halt the spread and/or development of new technologies due to the damage that they might cause our society and/or our environment, the fact of the matter is, is that if it stands to make people money, they're willing to pursue those ends at their own risk in order to get that money, regardless of the long term, short term and holistic/individual effects that they have in the social world around them.  This is how robots and computers will more than likely automate all manual and higher level design jobs in our society.  The demand is for lower financial costs and higher financial and quality returns for the individuals and/or groups of individuals who stand to benefit from the arrangement financially.  This is how city planning is likely to soon be done by computers who can develop and redevelop economic and social flow maps, rather than by traditional city planners and architects.  This is how all of those service industry jobs, from cashiers to McDonalds fry cooks, are going to be automated, thus starving the economy and the society of a key lynchpin of revenue production: employee's wages and salaries (not to mention the peace of mind we derive from having a purpose and working to earn our living).
However, I see no real way that the government or the society can avoid the fate of millions of under or unemployed workers from all spectrums and hues of employment.  The market demand for cheaper labor is there, and the products may, sometimes, end up being better than the human-made production.  The government has no power to force a society to be one way or another, unless the impetus to go after those goals is extinguished entirely from all members of the population (a situation that's never likely to happen).  Sometimes, this will only lead to things being pushed underground, and may make the situations be more sinister than if left out in the open light of day.  Either way, we've got to start thinking about massive under-employment and how we're all going to cope with the economic and psychological trauma that that is going to cause in our society.  America, especially, is a country of people who work.  What then are we going to do about underemployment and unemployment and, is there someone of consequence out there who's seeing a similar image?
Personally, I doubt it.
Then again, I am me of little faith.
Who knows.
I wish I could help.
Think about it.
Eli Levine's insight:
Indeed, we are bound to the whims and wills of a few individuals who may not have the financial capital, but who have the will and the motivation to make things happen and, thus, alter our world.  This is a double-edged sword, as it may yield high benefits for our society, or it may yield tremendous costs to ourselves, our children and so on.
We live in a dynamic world that seems, overall, indifferent to our survival and well being.  While we could most certainly do a better job navigating this world together, it still stands to reason that we'll never be perfect at this and we'll still make painful, painful mistakes along the way.
Such is life, I suppose.
Think about it.
Tags: capital, Coordination, Cost, Demand, economics, economy, environment, Environmental costs, Forces, government, Ideas, Impotence, labor, life, Market, money, Motivation, Social costs, society, Will
It Comes Undone Scoop.it Page
http://www.scoop.it/t/cool-findings-on-scoopit