US group plans floating cities with 'start-up governments'
See on Scoop.it – It Comes Undone-Think About It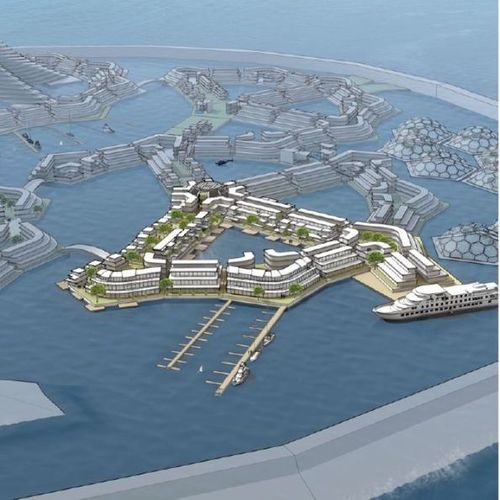 The Seasteading Institute says it hopes the floating microcountries will allow for experimentation with new ideas which current governments are too large to try.
Seasteading communication director Joe Quirk says the floating cities create room for "start-up governments".
"When you consider that nearly half the world's surface is a blank slate, unclaimed by existing governments, you see the potential in creating a thousand start-up governments in the sea," he said.
"Seasteading comes from a very Silicon Valley perspective, that basically we don't think 193 national governments represent the range of ideas that 7 billion creative people have produced.
"We think we need a sort of start-up sector for the government, a sort of Silicon Valley of the sea, where 21st century ideas for governance can be tried.
Eli Levine's insight:
Interesting, but expensive financially and resource-wise, and potentially dangerous to the people living in those societies and in need of networking in order to get a real national/international feel to how things work.
I don't understand how it wouldn't be a good thing to just re-examine history and to see how societies tick and how each society ticks and works with others.  It would save a lot of money, resources, effort, time and risk to the people who may (or may not) live on these islands.
The only benefit that I could see with these islands is that we may need them as the sea levels rise to provide shelter for as many people as possible, to keep our inland areas safe and habitable.  Most people live on the coast, after all, and the coast is set to move.  This may be a good solution for housing people who are going to be displaced by the rising sea levels.
Think about it.
See on www.abc.net.au