Bank of England governor: capitalism doomed if ethics vanish
See on Scoop.it – It Comes Undone-Think About It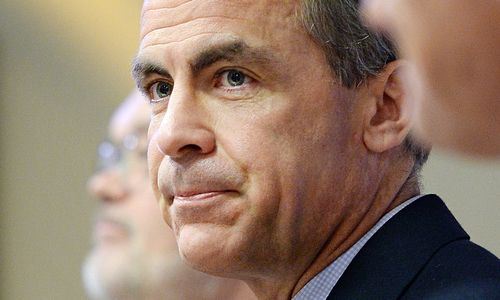 Capitalism is at risk of destroying itself unless bankers realise they have an obligation to create a fairer society, the Bank of England governor has warned.
Eli Levine's insight:
He's right.
But will they listen?
I doubt that his American colleagues are going to be thrilled about having to do something for other people.
Petty, petulant, childish, the American banker is not interested in fulfilling his social and economic role culturally, from what we've seen.
And, thus, Capitalism collapses, either through social or environmental collapse.
Warnings unheeded.
Think about it.
See on www.theguardian.com
Tags: america, Bank of England, environment, Ethics, finance, health, Morals, Principles, Pro-social, quality of life, society, United Kingdom, well being
It Comes Undone Scoop.it Page
http://www.scoop.it/t/cool-findings-on-scoopit